How to use Cyndi Bands hair ties
We have had people ask us how to use Cyndi Bands hair ties so we wanted to explain to you how we use Cyndi Bands and why we wouldn't use any other hair ties.  Also, you can visit cyndibands.com for more information.
Why do we love Cyndi Bands?
We love the great color selection.  Some people like to wear bright and neon colors while others like to try to match their hair color to the Cyndi Bands.  Cyndi Bands has a Nudes and Neutral color set option along with the latest best-selling Neon color set
Cyndi Bands look great when worn as bracelets so you can have a hair tie available anytime.  They don't cut off your circulation like a traditional ponytail holder and you can coordinate the color with what you are wearing.
Cyndi Bands won't snag your hair.  Because they are secured with a single knot instead of glue you don't have to worry about your hair being snagged and pulled when you take it out.
Cyndi Bands don't leave a crease or dent in your hair when you remove them.  Because Cyndi Bands are made from a stretchy elastic fabric then they don't apply as much pressure to your hair as a traditional pony tail holder.
We like the option to create our own custom pack.  Cyndi Bands can be purchased in custom sets of 6 and sets of 10.  This means that you can select the colors you want from the list of colors they have available.  This way you can create a set based on your school colors, a holiday or simply your favorite colors.
Cyndi Bands can be worn as a ponytail holder or as a bracelet.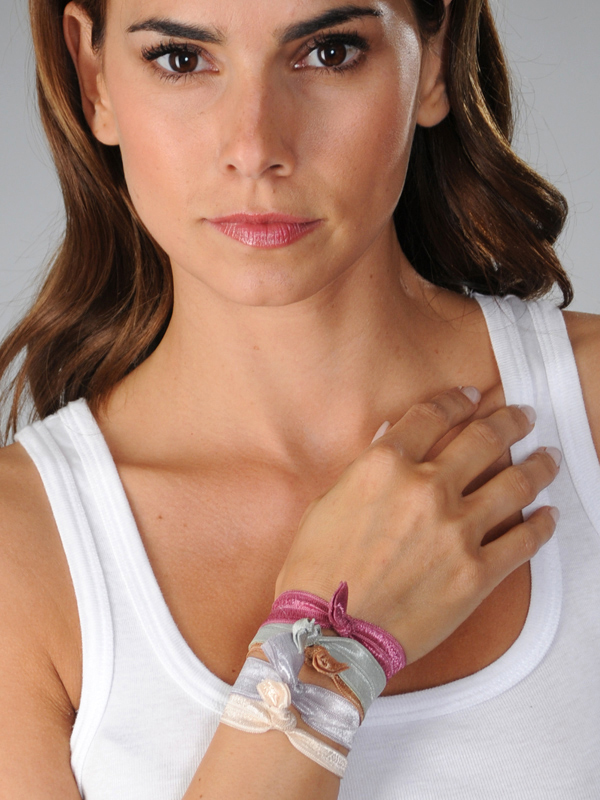 When you want to pull your hair back you can use Cyndi Bands to secure your hair in a pony tail.  Depending on the thickness of your hair, you will tie the Cyndi Bands 2 or 3 times to secure a ponytail.  Cyndi Bands also are great if you want to secure a braid.  You just may have to twist it multiple times to make it small enough to securely hold a braid.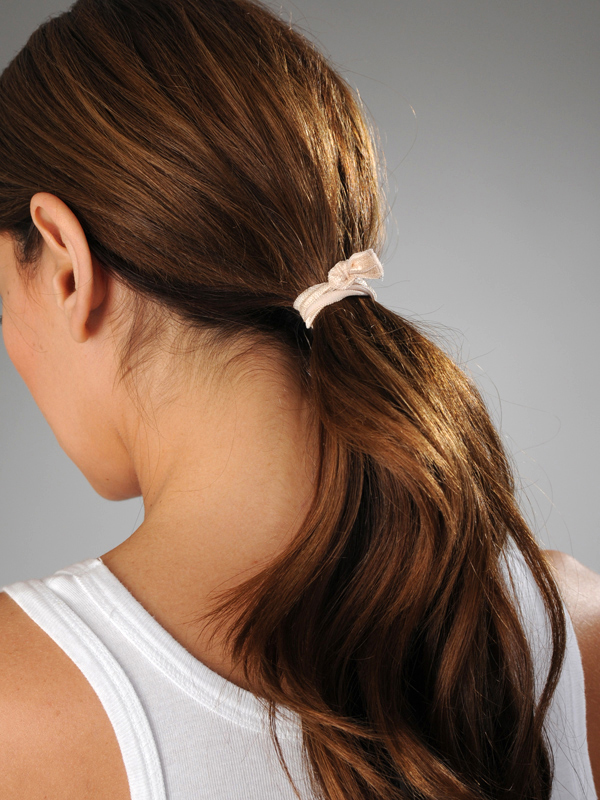 Shop for Cyndi Bands elastic hair ties on ShopLAStyle.com